Article published on 27 September 2018
Proludic were excited to be a 2018 Good Design Award® Gold Winner in the Product Design category for our nature-inspired play range Kanopé which invites children to live the adventure of the forest!
The Kanopé range has been developed to meet the need for play equipment that both reflects the experiences and aesthetics of playing in nature, with the benefits of responsible and durable materials. Kanopé can be integrated seamlessly in both urban and natural play environments.
The design of Kanopé is based on extensive research of how children move and interact when playing. Most importantly, our Kanopé play equipment range is all about having fun!

Click HERE to discover the design features & benefits
of the Kanopé range and examples of projects.
To view examples of projects with Kanopé, please click here.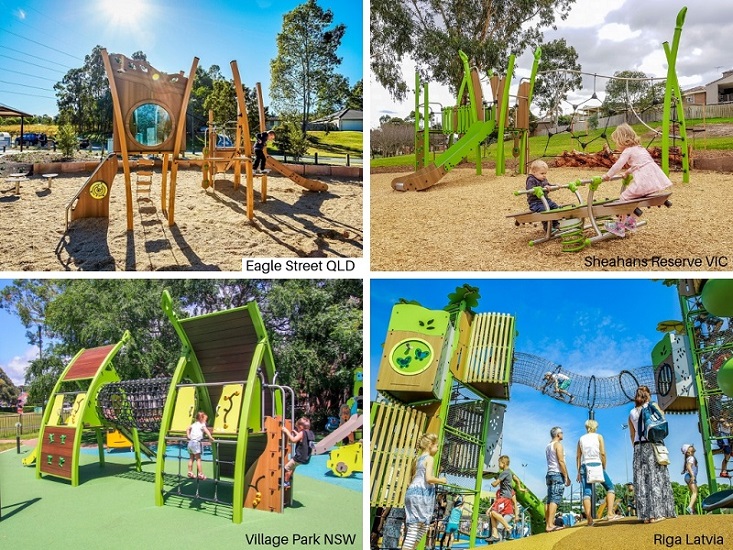 For help with your nature-inspired play project, contact us here !
Recent
Article published on 6 April 2021
Proludic's award-winning, nature-inspired Kanopé range has been expanded with new playful and inclusive "tree" climbing structures perfect for any play environment – introducing the Ka'Yop Trees! Since its introduction, the Kanopé range has constantly evolved, offering new and ever more innovative play features. Now the Ka'Yop trees have expanded the play possibilities – with different varieties of...
Article published on 22 February 2021
Proludic presents our 2021 New Products Brochure with more than 30 innovative new products of Proludic exclusive designs for play! Request your copy now or browse the brochure on our website! What's NEW in our PLAY range? Kanopé, the adventure continues! Our award-winning, nature-inspired Kanopé range is expanded with new playful and inclusive structures designed...