Article published on 27 September 2018
Proludic were excited to be a 2018 Good Design Award® Gold Winner in the Product Design category for our nature-inspired play range Kanopé which invites children to live the adventure of the forest!
The Kanopé range has been developed to meet the need for play equipment that both reflects the experiences and aesthetics of playing in nature, with the benefits of responsible and durable materials. Kanopé can be integrated seamlessly in both urban and natural play environments.
The design of Kanopé is based on extensive research of how children move and interact when playing. Most importantly, our Kanopé play equipment range is all about having fun!

Click HERE to discover the design features & benefits
of the Kanopé range and examples of projects.
To view examples of projects with Kanopé, please click here.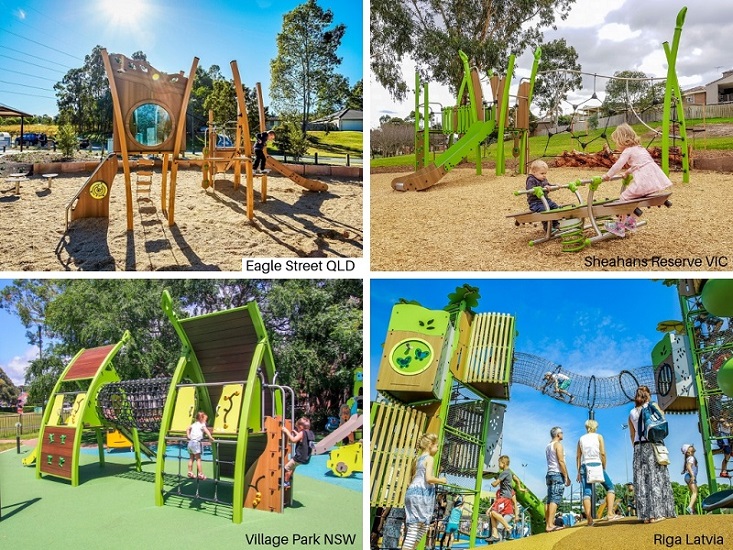 For help with your nature-inspired play project, contact us here !
Recent
Article published on 4 April 2022
Creating a successful inclusive play area means making it accessible to as many people as possible. At Proludic, we want to offer all children the enjoyment of playing together. We create products and designs so that the playground can be a space for everyone – an inclusive and accessible play space! Our latest innovations in...
Article published on 11 February 2022
Our 2022 Proludic Catalogue is available on request and can also be viewed on our website. Take advantage of Proludic's advice and expertise in play and sports areas, discover more than 40 new products and over 500 products in our Play, Sport & Fitness and Outdoor Furniture ranges. Exciting new features in our Sport range...