Article published on 24 October 2018
Proludic supports inclusive schools by providing expertly designed inclusive and innovative play spaces that foster motor, cognitive, social and sensory stimulation for ALL students.
At Proludic inclusion is a key aspect of our philosophy because we believe that all children – regardless of their disabilities or other differences – should have access to play facilities. Our playgrounds provide a safe and attractive play area that help children develop into happy, healthy and resilient kids.

We have helped many schools throughout Australia with their inclusive play projects. Some examples of inclusive playgrounds in educational facilities are illustrated below: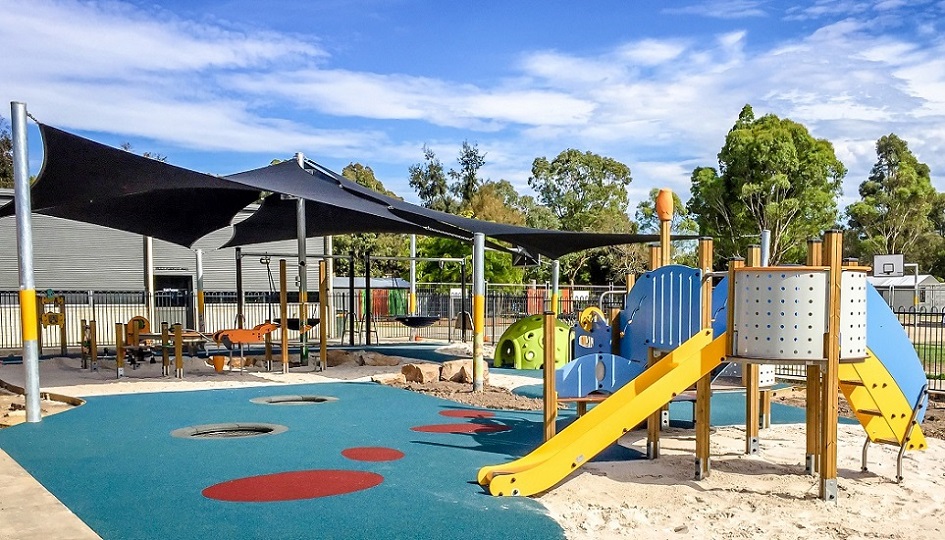 East Gippsland Specialist School received funding from the Victorian State Government to build a new and inclusive playground for its students. The School provides a comprehensive and innovative curriculum for primary and secondary students with intellectual disabilities.
---
Murchison Primary School, VIC received funding from the Inclusive Schools Fund round 5 to build a new inclusive and accessible playspace. The Proludic play equipment encourages sensory stimulation, cognitive abilities, communication and inspires creativity.
---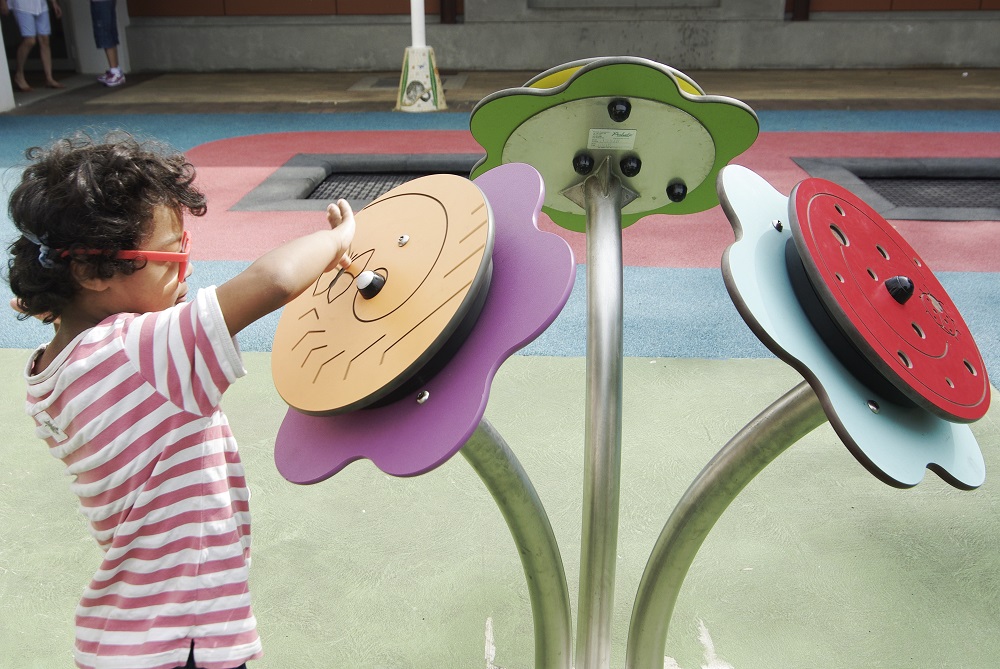 Inclusive Play at St Lucy's School, NSW: a playground designed for children with special needs
---
Buln Buln Primary School, VIC received funding from the Inclusive Schools Fund to "build an inclusive outdoor learning space with active and passive zones"
---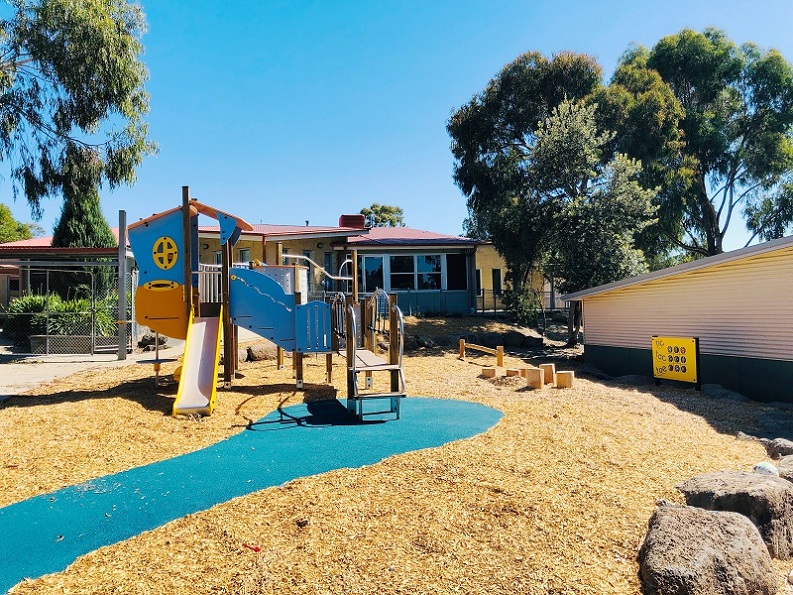 Milgate Primary School, VIC received funding from the Inclusive Schools Fund to "build an accessible playground with play equipment designed for children with special needs, including students that use wheelchairs."
---
Port Phillip Specialist School Sensory Play Space, VIC provides sand play, water play and gardening activities.
---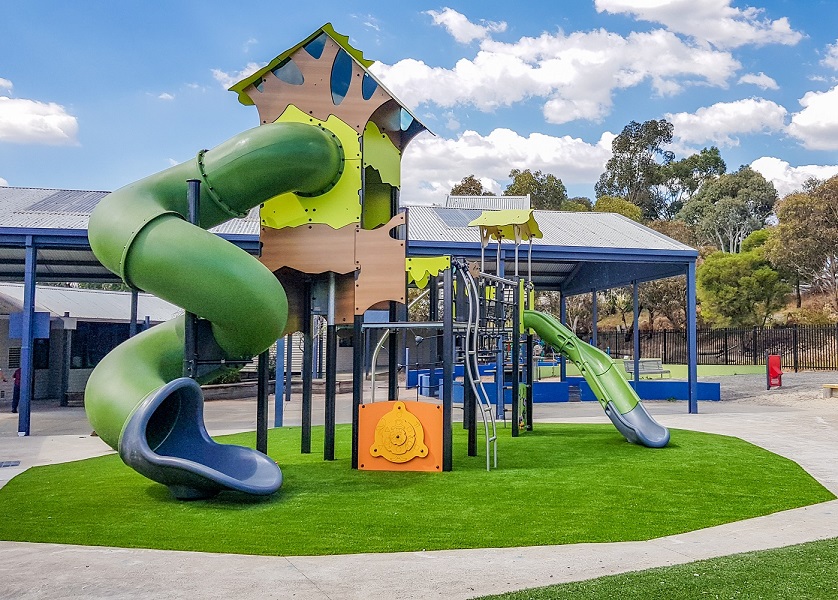 The Adventure Treehouse at Broadmeadows Special Developmental School, VIC is a fantastic play unit for older children. Play equipment for younger children includes a balancing trail from Proludic's Origin' nature play range.
---
Forrest Parade Specialist School, NT: the students love their colourful playground! The play equipment includes inclusive design features so that children with special needs can play, have fun and develop their skills in a safe environment.
---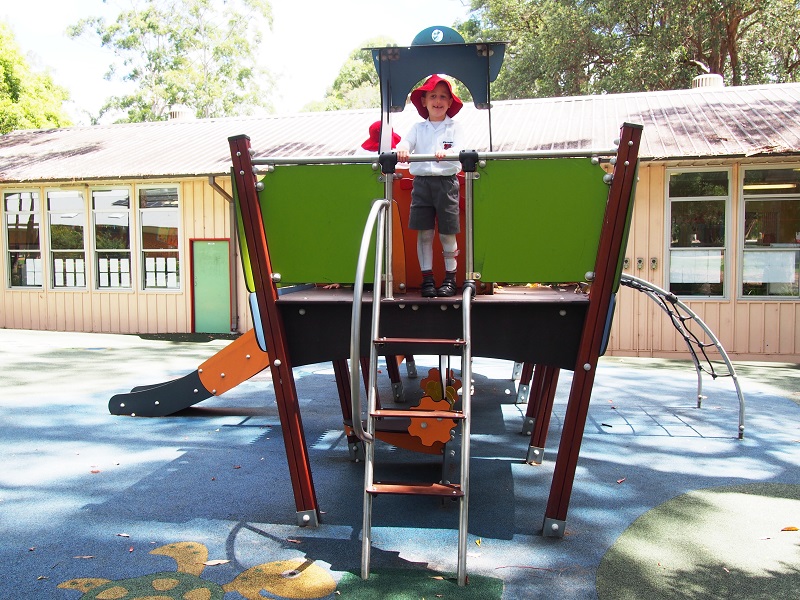 Warrawee Public School, NSW: we made the play equipment (Proludic Tanker J1955) more inclusive by installing a staircase at the back so we could provide a better access point to the Tanker for a little boy with cerebral palsy who was attending the school.
---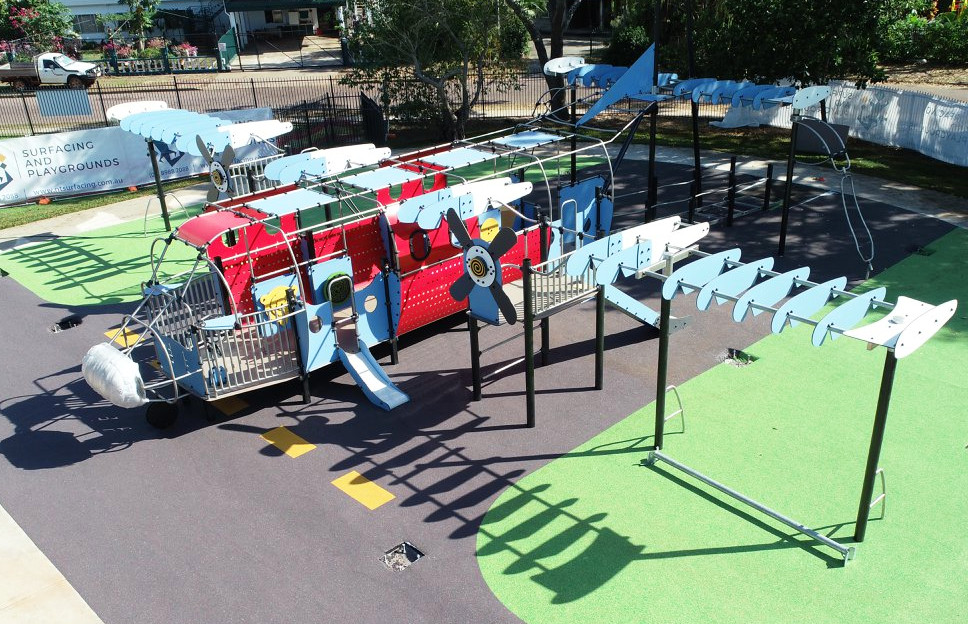 Inclusive and Accessible Giant Cargo Plane at Nemarluk School, NT
---
Discover our Inclusive Play Areas Guide
Click HERE to discover  Proludic's award-winning Inclusive Play Areas Guide and our Inclusive Play equipment.
The Guide, developed in collaboration with experts in research, health, universal design and support associations for children with disability, presents the range of disabilities and advises inspiring solutions for creating inclusive playgrounds.
For assistance with your next inclusive play project, please contact us at info@proludic.com.au.
Recent
Article published on 21 May 2020
Let's journey around Australia and discover our trailblazing Play Towers. With a surge of joy as they climb higher up the tower, children build inner resilience and physical strength as they expand their imagination in play. Choose from our extensive catalogue of nature-inspired and imaginative Play Towers. Or let us custom-design a bespoke play tower for your next project. Tailor...
Article published on 13 March 2017
When tasked with outfitting a multi-purpose outdoor youth space that caters to older children, Proludic has hit the nail on the head with an adventure park full of high-flying thrills! Located in Mount Annan in Sydney's south-west, Camden Council's Birriwa Reserve is an adventurous and exciting outdoor youth space replete with play and sports equipment...