Article published on 23 November 2016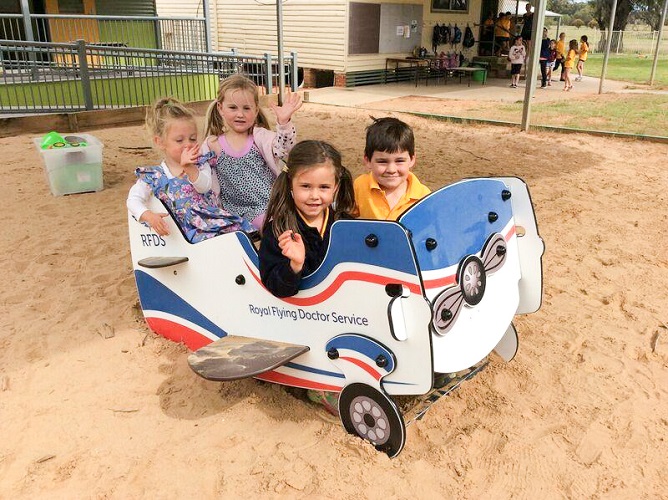 "We cannot thank Proludic enough for their generous donation of such a valuable piece of play equipment, if only you could hear the laughter and chatter that goes on in the seat of the plane." Nerida Healy, President of Pooncarie Outreach Children's Service.
Proludic has recently created and donated a model plane play equipment in honor of the Royal Flying Doctor Service (RFDS). The donation has been made to Pooncarie Outreach Children's Service, located in the remote town of Pooncarie in NSW, one of the communities the RFDS works with. The local children and community have welcomed the plane gift with great joy.
The plane is a welcome addition in an area where children are often isolated and lack opportunity to engage and play with others. Families drive up to 200kms each way to attend and allow the children an opportunity to interact. The play equipment "promotes interactive communication between them, creativity and play which is a big step for our children who often do not get to see other people or children. Your generous donation of the RFDS model plane is another step in helping us achieve positive outcomes for our children" writes Nerida Healy.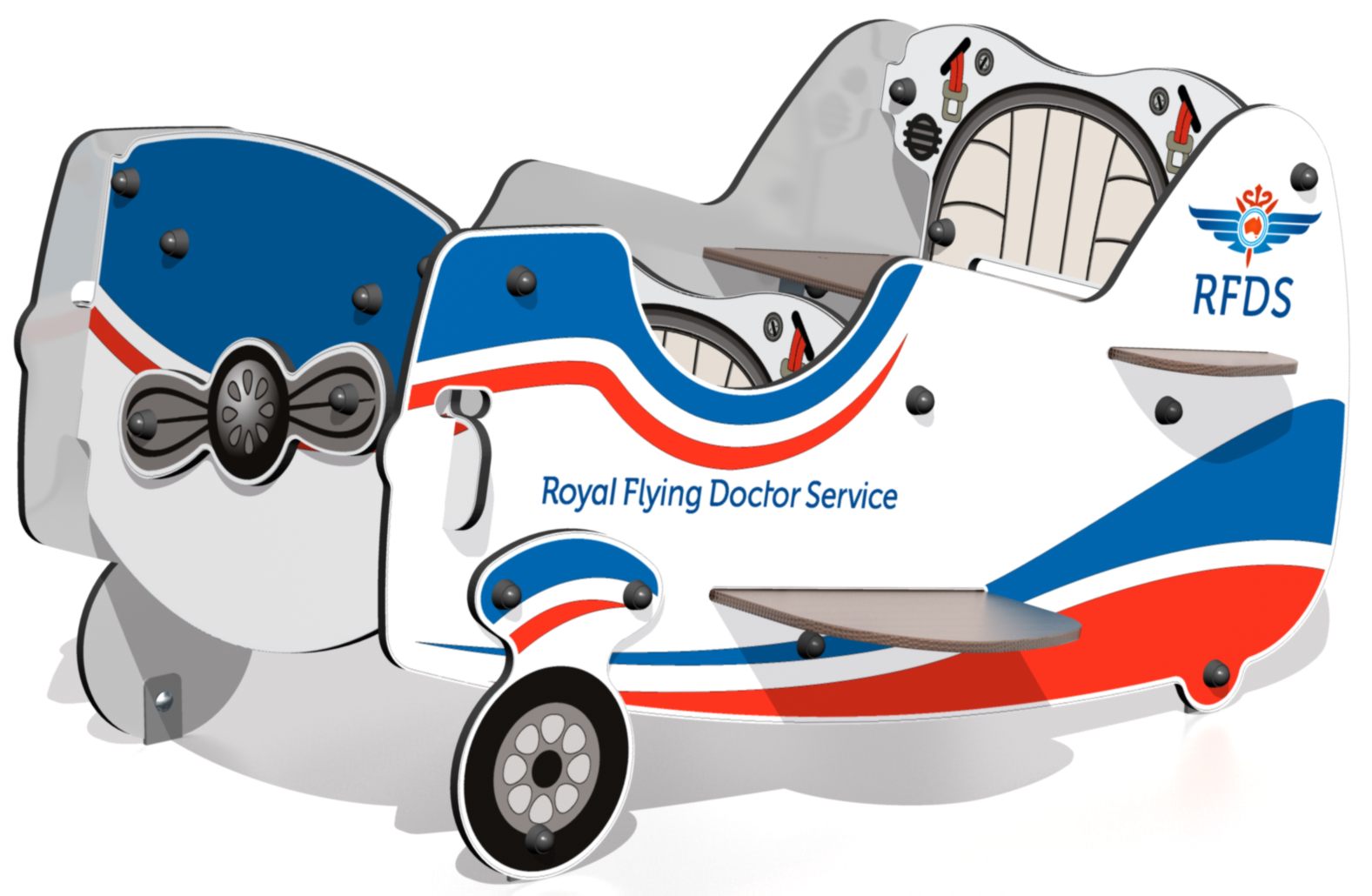 Our wonderful in-house designers have created the design concept and 3D visualisation in collaboration with the Royal Flying Doctor Service. We have used our award-winning Grafic Games technique to apply custom graphics on the panels of the plane play equipment. The result is a totally personalised model plane dedicated to the RFDS.
"The plane is a welcome addition to our sandpit and it is wonderful to witness the children enjoying something together. This is providing something for these children which we would never have been able to."
Thank you Nerida for your kind letter and testimonial. To read the full letter written by Nerida Healy, President of Pooncarie Outreach Children's Service please follow this link: RFDS model plane letter and testimonial .
Recent
Article published on 21 May 2020
Let's journey around Australia and discover our trailblazing Play Towers. With a surge of joy as they climb higher up the tower, children build inner resilience and physical strength as they expand their imagination in play. Choose from our extensive catalogue of nature-inspired and imaginative Play Towers. Or let us custom-design a bespoke play tower for your next project. Tailor...
Article published on 24 October 2018
Proludic supports inclusive schools by providing expertly designed inclusive and innovative play spaces that foster motor, cognitive, social and sensory stimulation for ALL students. At Proludic inclusion is a key aspect of our philosophy because we believe that all children – regardless of their disabilities or other differences – should have access to play facilities....