Street Workout
Street Workout is an urban sport, midway between muscle building and gymnastics. It consists in a series of strength, suppleness and balance exercises.
These exercises are done using only one's bodyweight, on several sets of bars installed at different heights. With this equipment, you can perform pull-ups, dips, push-ups, squats… which will helps you gain muscle strength, endurance, and suppleness.
Street Workout is a complete sport which is usually done as a group activity. It's also a state of mind which brings together discipline and a sense of sharing and mutual assistance, to bring out the best in everyone.
Street Workout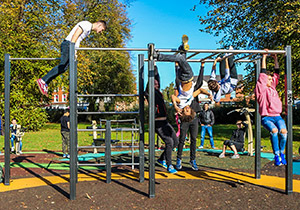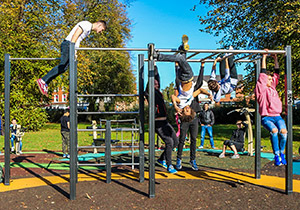 New products
Catalogues
Please note all of our products are in keeping with the safety requirements EN1176 and approved by the TÜV. To view all our certifications please click Our website offers many additional features including Proludic certifies compliance.
JXXXX TÜV Certification
JXXXX* Proludic certification